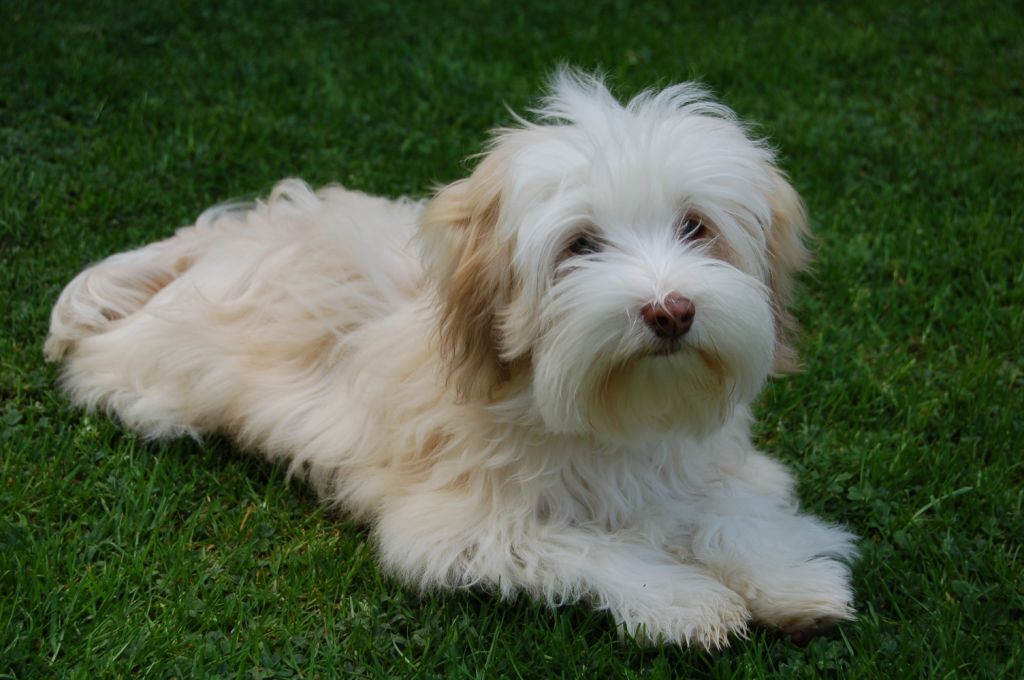 The Havanese is a friendly, intelligent dog that has all the good characteristics of the Bichon group. The are very attached and love to be with their family. A Havanese has a nice and sweet character and he can easily adapt to different situations. You have to be aware of the fact that Havanese are sensitive dogs. They will react when you raise your voice out loud. They love to please their family. They feel the atmosphere and they will act to it.
Havanese get along very well with other animals and dogs. They love to play with children, but they have to be used to them. They are very enthusiastic when you come home and when you have visitors. Sometimes, they can bark a bit.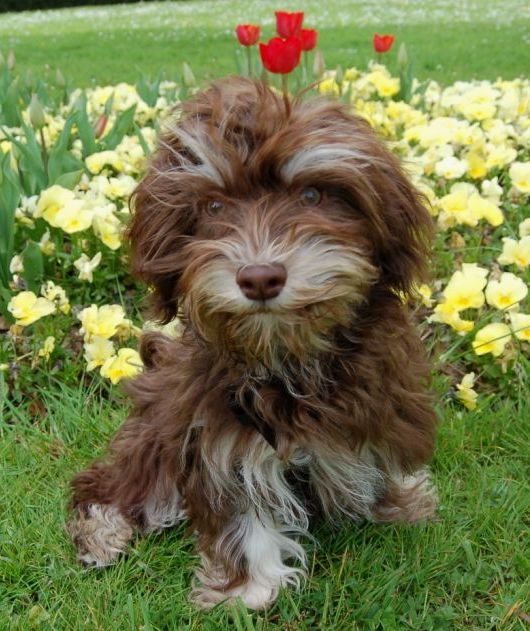 Small and brave, a Havanese is a strong companion dog. He is a littlle dog with long hairs that is very agile and active. You can do all kinds of activities with a Havanese like obedience, canine freestyle, flyball, dog frisbee, agility. Sometimes they are used as a therapy dog. A Havanese is an ideal family dog.
Sources:
Our own research
Toepoels hondenencyclopedie. Becht, Haarlem, 2007, pp. 171-172.
Zoila Portuondo Guerra, Bichon Havanese. Interpet publishing, 2003.
There is much more to say about the character, education and training of the Havanese. Some important points concernint the behavior of dogs in general are the rules of the group, the body language, dominance, calming signals (cf. Turid Rugaas). The education and training consists house training, clicker training and basic commands.